Who would have thought we'd be in the situation we are right now?  True, it has given us more time than we've likely ever had in our lives.  It may have also turned your life upside down and that is challenging in itself.
But I have a feeling that whatever our situation is, many of us will use this downtime to focus on things we put on the 'back burner.'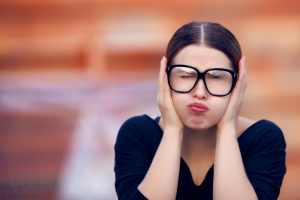 I wonder if you may have put this topic on the 'back burner?'
"The need to get organized and plan for future senior care issues is always on my mind."
Well, senior care concerns don't stop with a pandemic.  Now's the time, because you have some time..……
Have you ever asked yourself any of these questions?
*  What if I need to help my parents?
*  What if I have an emergency?
*  What if my spouse is diagnosed with Alzheimer's?
*  What if I fall?
Do you recognize yourself as someone having one or more of these questions to answer?
I empathize with you, because I too, had some struggles and frustration, through the ten years of caring for my aging parents.   I know what it feels like to step into caregiver shoes and feel ill-prepared.
What's the Answer?  The Senior Care Organizer, a tool for getting organized to give you a plan for tomorrow.  You will have more time and less worry; while going from stressed out and ill equipped, to competent and prepared.

Discounts Especially for you during this challenging time:

#1  Order the fillable PDF only:  Use the coupon code HAPPY and you will receive $8.00 off!  Your cost is $20.00.  This is an easy-to-use electronic file and may be the easiest way to receive the Organizer.  You will receive a download link via email.
#2  Order the 'combination' Notebook and fillable PDF versions:  Use the coupon code  SMILE and you will receive $15 off.  Your cost is $44.95.  (No problem mailing this out, if you want both paper and electronic versions).
You are welcome to email me with any questions.  Stay safe and well.
"If you want to lift yourself up, lift up someone else"    Booker T. Washington
https://seniorcareorganizer.com/wp-content/uploads/2020/04/iStock-1143064203-Med.jpg
837
1254
admin
https://seniorcareorganizer.com/wp-content/uploads/2013/05/Logo-for-website-10-20123-300x125.png
admin
2020-04-12 12:26:49
2020-04-13 09:35:42
Got Time? Now's the Time!