Five Benefits for Seniors Considering a Mobility Scooter
Do you know what's great about this field of senior care?  It's meeting other professionals who have a 'heart for seniors' too.  I want to introduce you to Stephen Taylor, a successful business owner who operates the site:  mobilityscooters.mywebpal.com.  This site provides information that will help those with mobility issues achieve the highest quality of life and mobility.  He has provided the following very informative article.
"The motorized mobility scooter offers active seniors with one of the easiest and more fun ways to spend a day outdoors. These nifty devices will allow anyone who struggles with mobility the opportunity to remain independent and active and also, to do a lot more while outdoors. If you are a senior or you know seniors who would benefit from this information, you need to check out these 5 top benefits of using a mobility scooter.
Convenient and Portable
A walker or a cane is often considered appropriate when you need to travel a short distance but can easily tire you out. For longer distances, the portability of a motorized-scooter has a lot to offer:
Easy-to-handle tillers (steering), adjustable armrests and wider seats
Fold-down backrests and an easy disassembly for easy transport and storage
Affordable
The demand that is continuously growing for mobility scooters has forced the scooter market to become highly competitive. Typically, these travel scooters are now available at lower prices as compared to two or three years ago. The savings on costs make these scooters a preferred option and, may even be covered by Medicare for some or all of the cost.
Sporty Scooters are Fun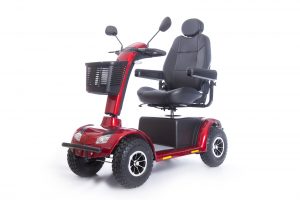 Traveling along on a sturdy and sporty electric scooter offers a pleasurable and secure way to explore mobility in an independent way. Many of the travel and mobility scooters come with color panels that are interchangeable, offering personalized options. Today, these power scooters are easy-to-use, comfortable, and come in various styles and models.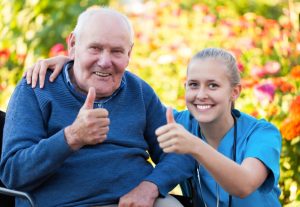 Improve Your Lifestyle
If someone needed a way to get around in the past, there was the option of using a manually operated or motorized wheelchair. However, today selection can be made from a variety of styles and options that a mobility scooter has to offer. Seniors can get around to places they never could before; such as, a shopping mall, a grocery store or even just a nice ride around the neighborhood. If there are family gatherings or even just a nice ride around the neighborhood. If there are family gatherings or reunions, these can be enjoyed  as they were in the past.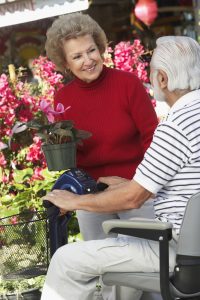 Comfort
Mobile scooters are typically designed for comfort, but people come in various shapes-and-sizes. There are different style seats for all preferences. One of the considerations to keep in mind is the leg room. Remember that every person has their own way of sitting and one should try out a few models before deciding on a model that  offers enough leg room, comfortable seating and back support .
There are many options available and the majority of the models can go 25 miles on one battery charge. Mobility scooters can help senior citizens or anyone with a disability for that matter. You no longer have to expend all your energy by walking or using a traditional wheelchair. If you are a senior, you don't have to sit at home and miss out on all the fun. You can head out to the store, take a ride around the neighborhood or visit family and friends."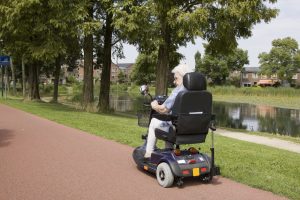 These are great ideas.  I encourage you to go to Stephen Taylor's website to ready additional articles about mobility scooters.
"The journey of a thousand miles begins with a single step."
Anonymous
https://seniorcareorganizer.com/wp-content/uploads/2016/05/iStock_000015662089_Medium.jpg
1131
1697
admin
https://seniorcareorganizer.com/wp-content/uploads/2013/05/Logo-for-website-10-20123-300x125.png
admin
2016-05-02 13:43:14
2016-05-02 13:48:45
Five Benefits for Seniors Considering a Mobility Scooter