Give me a 'T'….give me an "E"…..an A…. an M. Whatta ya got?  TEAM.  OK, yes, I used to be a cheerleader when I was in high school.  But I've learned over these 17 years, that teamwork is the key to successful senior care management.  In my opinion it's a team of caring individuals (oftentimes 2; sometimes more) who make things happen.  You might ask what do I mean by that?  Or, why do I think that?  I am happy to give you some answers to those questions.
I want to provide you with two examples of how a TEAM concept enhanced senior care planning and made it seem more doable.  These stories are true and I will only change the names of individuals that are discussed.
TEAM example #1: Â The Seniors and two friends
Tom and Audrey, both in their mid 80's, didn't have an Advanced Directive, Power of Attorney or a will.  Friends of ours, I decided to talk with them about this and facilitate getting these
documents done.  I downloaded (for free) all the document templates for their particular State.  The most difficult document was the Advanced Directive, but we went through each question, had time to discuss it, and once also they understood that it could be revised/replaced in the future, if needed, the questions were answered and each one signed their own Directive with my husband and I as the signed witnesses.
The Power of Attorney was filled out accordingly, questions answered, then signed by each.  In their particular scenario, a simple Will was all they needed and the downloaded template was easily revised to fit their specific needs.  Both of these documents needed to be notarized.  They called their Bank to find out if a Notary was available that day and we headed right down there.  Nothing like the present.  Once we got back to their home, we made copies for their son, doctors and hospital.  Tom and Audrey were thrilled to have this finally accomplished.
It just took a few hours which included the bank trip.  Tom, Audrey and I were the "Team" in this case.
TEAM example #2:  The Seniors, daughters and a Consultant
Andy and Mary had lived in their home for nearly 60 years.  You can imagine the memories they have, but as they have aged along with numerous health changes, it was harder and harder to stay.  Mary really didn't want to leave, but Andy was ready to go.  But things weren't getting better, so between their kids and another relative (me) who had talked with them intermittently for a few years, the time had come to have a serious conversation.
It was a meaningful conversation, chatting about the family, good times, then into their health issues and then, remembering when I talked with my own parents about having to move.. I suggested that Mary should move for Andy and Andy for Mary.  I reminded them of all the work it takes to maintain a house and yard.. and that it was extremely difficult for either of them to fulfill those responsibilities due to their health issues.  We talked about how moving to a place where they could have a better quality of life and reduced stress; would be a gift to them as well as to their adult children.  We talked more, prayed about it together and then it was time for me to leave.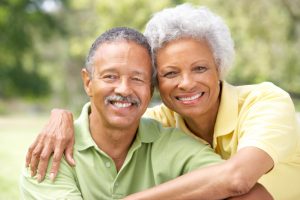 A couple of weeks later, I was told that with their kids' help, working as a Team, they found the place that would work for them.  Now they are moved, settling in and the kids are getting the house ready to sell.  Was this easy?  No!  Was it necessary?  Yes, for so many reasons.  Working as a "Team" was the key.
So, when you think about: Give me a "T," give me an "E," ….an "A" …..an M…. consider that you can be ONE on a Team to facilitate senior care planning.  Sometimes it starts out with something little.  But keep in mind that's a start.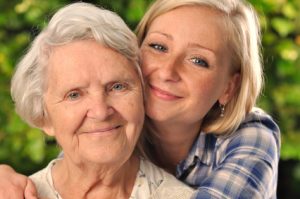 "Small deeds done are better than great deeds planned"   Peter Marshall
https://seniorcareorganizer.com/wp-content/uploads/2017/10/iStock-486140722-Med.jpg
836
1254
admin
https://seniorcareorganizer.com/wp-content/uploads/2013/05/Logo-for-website-10-20123-300x125.png
admin
2017-10-30 16:31:01
2017-12-04 16:14:23
Give me a "T"…….