"Good Morning……This is God"
The whole quote says: "Good morning …..this is God. I will be handling all of your problems today. I do not need your help, so have a good day." (author unknown)
In other words, we don't have to worry (aren't supposed to anyway).  Worrying doesn't do any good… "it just takes the strength out of tomorrow" (I read that somewhere).
So you may fit into one of the following descriptions:
1. Current caregiver to aging parents, spouse or other senior relative?
2. Will become a caregiver in the near or distant future?
3. Healthy now, but wondering about your future and the possibility that you may one day need care…… and, who will help you?
Caregiving can = worrying = stress = exhaustion… and on and on. What can we do about that?
• Pray about it (I don't say that lightly).
• Look up resources.
• Get organized; make a plan.     Senior Care Organizer (fillable PDF version)
• Ask for help.
• Don't just think about it, find a support group. Your church or synagogue has one?
The focus of this article is to encourage you to NOT keep your worries and fears… so they won't take over your life. Change from worried and anxious to relaxed and organized.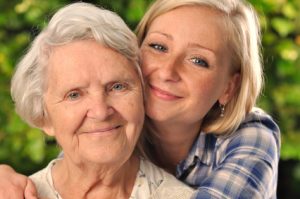 I know, you've heard this all before…. But it does take 'US' to take the first step towards getting help and support. Worry doesn't do anything for us. It just "takes the wind out of our sails."
I'm not willing to go it alone are you? As the first sentence says…. and it's true.. God will handle all of our problems today (and every day)….. and He doesn't need our help… He just wants us to give Him our problems and let Him handle it all. I'm for that. How about you?
"How do you  handle rough days?  Look up!"
Author unknown
https://seniorcareorganizer.com/wp-content/uploads/2019/02/Mt-Hood-sunrise-8-7-2013.jpg
968
1296
admin
https://seniorcareorganizer.com/wp-content/uploads/2013/05/Logo-for-website-10-20123-300x125.png
admin
2022-05-03 11:00:23
2022-05-04 21:51:08
"Good Morning……This is God"