OK, That's it……. I'm Taking Your Car Keys!!
"OK, that's it, I'm taking your car keys and you can't drive anymore."  Can you imagine saying that to an aging parent or spouse because you're concerned about their driving? I don't think so.
Remember, we'll all be an "older" driver ourselves one day, or maybe we already are?
I like how Joy Loverde puts it in her book: "The Complete Eldercare Planner."  "The goal is to help them plan for retiring from driving."
Real-life example:
My Dad was in his 80's when my brothers noticed during a with the folks, that their car had a few dents… and with subsequent visits, there were even more.
Some of us even experienced a 'wild ride' with Dad.  When he made a left turn, he floated to the right lane without signaling.  We had to do something… but what?
Here's what we did:
My brothers and I knew it wouldn't be easy. I decided to talk with his Cardiologist about the situation and asked him (through his nurse) if he would talk to Dad about not driving any more. Well, long story short… Dad did give the doctor his license without a fight, which was a shock.. but that's how we handled it and it worked. Was it easy for Dad afterwards? No.. but we gave him, and Mom, as much support as possible.
Perhaps you don't have that option…
Here are two conversation-starters:
#1 "I heard you had to take your car in for service last week. It's amazing how much it costs these days to maintain a car. Was it pretty expensive this time? It makes me think about the alternatives to having my own car. Then there's the cost of insurance and it's just getting higher; and with so many uninsured drivers out there… even if I have an accident and it isn't my fault, it will cost me.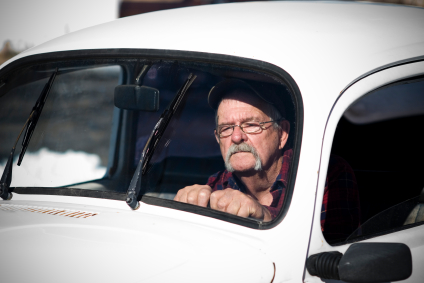 #2 "How much do you pay for insurance? Then there's the cost of gasoline. Remember when gas was 25 cents/gallon? It seems like I use the car a lot less and really, as long as there are other ways of getting around, I could save a lot of money just by not driving any more. What about you?" And besides as Yogi might say:  "You can save money, which is just the same as cash."
Older drivers are smarter than we think and although they may not admit it, a conversation may just help them draw their own conclusions about "retiring from driving."
Getting Outside Help and Direction:
There are resources available that will help maintain driver safety or help with "retiring from driving.  Two examples follow:
I wish you well as you help the older driver you know to be safe, or to 'retire from driving.' In either case, it isn't an easy challenge, but it is one that can be met. It just takes the right tools and enough patience.
"Problems are opportunities in work clothes" Henry Kaiser
https://seniorcareorganizer.com/wp-content/uploads/2019/02/iStock_000043072052_Medium.jpg
1130
1699
admin
https://seniorcareorganizer.com/wp-content/uploads/2013/05/Logo-for-website-10-20123-300x125.png
admin
2022-07-08 14:15:24
2022-07-09 14:12:42
OK, That's it……. I'm Taking Your Car Keys!!