"Over the River and Through the Woods…."
Many of you may remember that line from a catchy tune that describes going "to Grandmother's house over the white and drifting snow."  And you may be doing that very thing – traveling to get together with family in the next few weeks.   You may be celebrating Christmas or as are some of my Jewish friends, celebrating Hannukah, but either way, I want to extend best wishes to you and yours.
Personally, Christmas traditions have always been important in our family.  Celebrating Christmas began as children:  we attended services at the church our Dad pastored; on Christmas Eve, Dad read
the Christmas story to us from the Bible, we sang carols and Mom made sure we had special treats and gifts in our stockings.  Over the years as we three "kids" became adults and had our own families, we continued to share this special time with our parents until they headed to Heaven (Dad in 2008; Mom in 2011). 
It's possible that you have older parents that you don't get to see as often as you would like to.  If so, in addition to spending some quality time with them, you will also have the perfect opportunity to observe and evaluate how they're doing overall, (since often times they won't tell you there are problems). 
Use this Mini-List of things to check on:
1.  Physical appearance:  unkempt, poor hygiene, stained or dirty clothes?
2.  Home:  cluttered, clothes left on floor, poor housekeeping?

3.  Health:  medicines not organized, caps left off bottles; signs of depression, confusion?
4.  Nutrition:  not much food, spoiled food in refrigerator?
5.  Business aspects:  mail unopened, overdue bills, lack of concern for financial condition?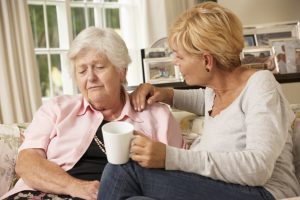 If you find that your parents are having difficulty, gently explore the situation to get an idea of how they see things.   If other immediate family members are visiting as well, you can talk  further about the findings with them; but solving the problems will likely take some time.   Obviously, if you determine there is urgency to solving particular issues, decisions will have to be made while you're there.
IDEAS:
1.  If your aging parent needs in-home care or housekeeping help, contact/interview at least two local home-care businesses   One of the national businesses is Visiting Angels. 

2.  If you need to find a new living location (e.g., retirement apartment, assisted living) contact a local eldercare advisor (a.k.a. Senior Housing Specialist).   One of many national companies that provide this service:  A Place for Mom.
3.  If you want initial and/or ongoing guidance, call a Geriatric Care Manager who has many types of consulting services.
4.  If you are worried about caregiving duties, and/or don't know where to begin, you can get organized with the  Senior Care Organizer.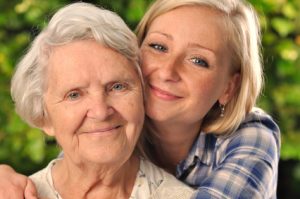 The KEY is to make sure your parent is safe, and then you can do what needs to be done with respect to organizing and planning future senior care.   There are Resources.  You don't have to do this alone.  May God bless you at this special time of year.
"Family is like fudge, mostly sweet with a few nuts"   Author unknown
https://seniorcareorganizer.com/wp-content/uploads/2016/11/iStock-536110553.jpg
1361
2048
admin
https://seniorcareorganizer.com/wp-content/uploads/2013/05/Logo-for-website-10-20123-300x125.png
admin
2016-11-28 19:04:20
2019-11-03 13:35:19
"Over the River and Through the Woods…."