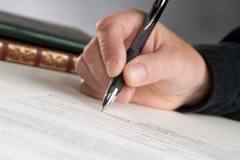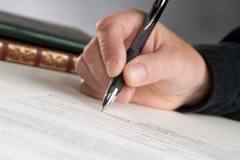 During the ten years that I helped to care for my parents, I can tell you that I learned many things; one of which was about the power of attorney (PoA) document.  My parents made me the primary PoA, with my brothers named as backup 1 and 2 if needed.  I found that it was essential to provide a copy of the durable PoA document for each parent to several different offices/institutions.  Since their PoAs were for both finances and health, it legally authorized me to handle their financial transactions as well as being included in medical decisions.  Here are a few points to consider:
Does the PoA need to be registered?
Once you have set up the PoA, (whether it be for yourself or a family member), you need to find out if your State or County requires registration of PoAs; and if so, what the procedure includes?  In addition, before sending/taking the original PoA document to be registered, make several copies since it can take up to 4-6 weeks before the registered version is completed; and in the meantime, you may need to distribute copies.
Distribution of the PoA copies:
I found that personally taking the copies to the various offices/institutions worked best for me.  I kept a log of what office/institution and staff person received it.  If you mail the copies, you must call ahead to determine who should receive it and make note of that as well.  This was also a perfect opportunity to provide a copy of the healthcare directive (living will) to the primary care physician, and hospital of choice, if that hadn't been done already.
Examples of who should receive a PoA copy and what type:
If your PoA includes both finances and healthcare, it can be used for any of the following.  If, however, you have a PoA for finances [F] and one for Healthcare [H] the following list shows you whnt offices/institutions need with respect to the type of PoA:
 Primary care physician (PCP)  [H]
 Hospital  [H]  [F]
 Insurance carrier(s)  [H]  [F]
 Bank  [F]
 Financial Planner/Manager  [F]
 Pension provider [F]
 401(K) [F]
 Medicaid provider (if applicable)  [H]  [F]
More information to come in PoA "Briefs" – Part III. 
"Never pray for an easier life, pray to be a stronger person."  Phillip Brooks
https://seniorcareorganizer.com/wp-content/uploads/2012/02/Signing-document.jpg
160
240
admin
https://seniorcareorganizer.com/wp-content/uploads/2013/05/Logo-for-website-10-20123-300x125.png
admin
2012-04-27 13:43:00
2018-01-12 12:07:52
PoA "Briefs" – Part II