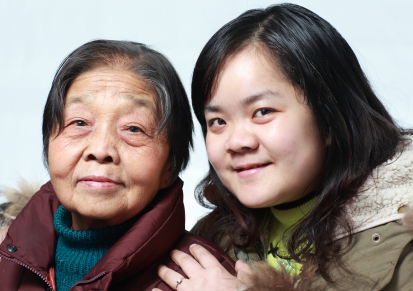 "Staying Put or Heading Out?"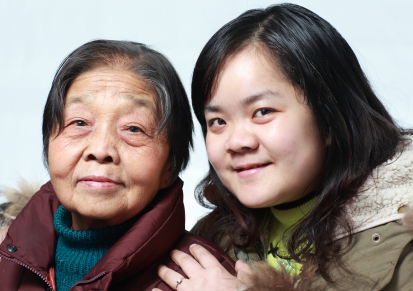 It's not to say we shouldn't think about the future.  We need to because we don't know what our needs will be when we're in our 70's or 80's.  We may be fairly healthy now, but we also know that things can change.  If you're caring for your parents right now, you've already learned that.  If, like me, your parents have already gone on to Heaven, you could be thinking about what your own future may be like with respect to care needs.  Do I stay put? Or do I move?
This article is to discuss "staying put." And if that choice is made, there are definitely ways to make our home safe and more senior-friendly, as we move through our 'day to day" activities.  In fact, these ideas also apply to our aging parents, if we are caring for them as well.  I remember going through our parents' home and making several safety-based changes to allow them to "stay put" longer, and in a safe manner.  However, no matter how safe we made their little home, the inside stairs were a major problem for them.  I offer the following ideas from The Senior Care Organizer, along with The Complete Eldercare Planner (chapter 10), by Joy Loverde.
Bathroom
http://www.youtube.com/watch?feature=endscreen&NR=1&v=ug38p7RpC_c
http://www.safewaystep.com/SafewayFLV/
General Safety
Replace door knobs with door handles. [Arthritic hands make it difficult to turn a knob].
Remove throw rugs and any clutter on the floors to reduce/prevent falls
Be sure there is easy access to doorways and windows
Make sure the front door has a "peephole" for checking on who is at the door
Make sure electrical outlets are accessible.  Are appliance and electric cords safe to use?
Install nightlights in the bathrooms, hallway, kitchen
Make sure any stairs are not slippery, well lit, and that there is a handrail
Smoke detectors should be present and in working condition
If none in place, consider having a carbon monoxide detector
Outside
If there are outdoor steps, there should be a handrail.
If steps are difficult to maneuver, consider placing a ramp for accessibility.
When it becomes more difficult to take care of the yard, employ a family member or other individual to mow the lawn, weed, etc. to reduce the possibility of injury.
Windows should be secured so as not to allow easy entrance for intruders.
Is there motion sensor lighting?
In the next article, the topics will include the use of various technologies that are available now to help make it easier to check on seniors (whether it's for us to check on our aging parents; or for our adult children to check on us as we get older).  It's a fact… we're all going to be older and our lives will change in various ways.  Many of us will be able to stay in our homes late into our senior years, but some will not.  However for the time being, we can make a concerted effort to make our home as safe as possible for us to live in.  Stay tuned…..
 "Don't cry because it's over, smile because it happened."  Dr. Seuss
https://seniorcareorganizer.com/wp-content/uploads/2012/10/iStock_000020632906XSmall.jpg
291
413
admin
https://seniorcareorganizer.com/wp-content/uploads/2013/05/Logo-for-website-10-20123-300x125.png
admin
2012-10-09 02:25:02
2018-01-12 12:16:45
"Staying Put or Heading Out?"