OK, I admit it, I'm not a jigsaw puzzle enthusiast, but there are those I know who can put together a 1000 piece puzzle in what seems to be minutes. Wow!  All those pieces – different
shapes and designs… the process seems so complicated, challenging and 'time-consuming' in order to get it all done.  But during the process as the puzzle starts to come together, it seems the excitement builds and it's a lot more fun. Then finally when it's completed… aah… success and oh, what a sense of accomplishment.
It makes sense to me that whether we're 40 or 85 or somewhere in between, each of our lives is a compilation of many puzzle pieces that have been fit together over the years.  Life goes by so quickly (in what seems to be minutes), and yet the process of living which often feels so 'time-consuming,' can seem challenging and complicated as well.  Yet, there are so many more times when we're enjoying life and have opportunities to be successful in whatever we are doing.
We cannot live a "complete" life by ourselves.  When we were born, it was a team effort from the beginning which included:  God, the doctor, nurse, parents, grandparents, siblings, other family members, prayer; then through our growing years:  prayer, family, friends from church and the neighborhood, pastor or rabbi, school teachers, college professors; then into adulthood:  prayer, best friends, spouse, acquaintances, employers, other professionals, mentors, new neighbors and friends, family.  I think you get the picture.  All of these people added together along with our various life circumstances are the puzzle pieces that are fit together to complete our own personal life puzzle.
Maybe we still have a few pieces to be added or perhaps it's down to 1 or 2 pieces to complete the puzzle.  Maybe the puzzle is never completed… but if it is, it doesn't happen by us in a vacuum.  In my opinion, it's a team effort with God's direction.  After all, He knows what's ahead before we even get there.  I have a feeling that there are still more pieces to be added to my life puzzle. But that won't happen on my own – it will be with input through prayer; from my husband, family, friends and others that I work with.
Although this article has a different theme from what I usually write, I think it can easily be applied to how we take care of our seniors – whether they are a parent, spouse, friend, or neighbor.  So, if you're caring for a senior, or may be caring for a senior in the future; absolutely yes, it's challenging and complicated and so often "time-consuming," but during the process of getting the help and finding the resources that you need, (finding the correct pieces to the puzzle) ultimately, there is success and yes,  a feeling of accomplishment as the 'caring for seniors' puzzle is completed.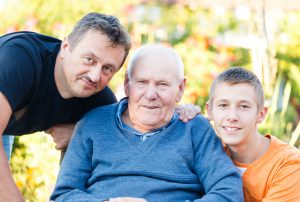 "Admit your mistakes and go on.  Intelligence is cutting your losses."
Mark Belling
https://seniorcareorganizer.com/wp-content/uploads/2013/12/iStock_000002051916XSmall.jpg
282
425
admin
https://seniorcareorganizer.com/wp-content/uploads/2013/05/Logo-for-website-10-20123-300x125.png
admin
2017-07-23 20:41:50
2017-07-23 21:06:20
What's in Your Puzzle?