Don't Make Caregiving an Experiment – There's a Better Way!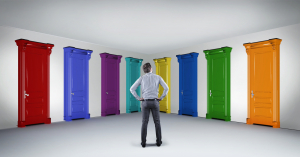 Don't make caregiving an experiment – there is a better way!  Utilize the skills of a Geriatric Care Manager.  I appreciate Diane Skaff, LPN, BA, who is a Certified Geriatric Care Manager here in Sun City, Arizona, for giving me permission to provide the following excerpts from the Senior Support Solutions website.
What is a Geriatric Care Manager (GCM)? 
A consultant who specializes in assisting seniors, and their families who are caring for them.
Will I benefit from the help of a GCM?  Well, you may want to ask yourself these questions:
Is meeting the needs of my loved one hindering my daily life/normal responsibilities?
Is my family or my work being affected?
Am I having trouble monitoring services I've chosen?
Am I spending excessive time and money on travel etc. due to distance from loved one?
Do I have the time, skills, and knowledge to engage the proper professionals?
What can a GCM do for me?  (Here's a short list… Check out the website too)
Free consultation to see if having a GCM is what is needed
If so, in home assessment is done at the place of residence to identify problems and determine solutions
The client and family are guided toward outside resources as necessary
Provide consistent oversight and monitor the care of our clients as provided by private caregivers, outside resources and medical personnel.
Provide crisis intervention if needed
Facilitate ongoing communication between the client, designated family members and providers.
Is hiring a GCM affordable?  Absolutely YES!
Cost-savings alone makes hiring a GCM affordable because:
Money is not wasted on unnecessary services
Care is provided properly the first time
Money spent on long-distance travel is avoided
Lost time and revenue from missed work is prevented
Most importantly, the health and well-being of your loved one is preserved
Will I or my loved one lose independence if a GCM is needed?
NO, Just the opposite.  You and your loved one will re-gain any independence that may have been lost IF health conditions allow.
A GCM will work with you to advise, advocate, educate and support you/their needs to encourage independence, wellness and improved quality of life.  They recognize the importance of your loved one maintaining as much control of their life as is safely possible.
My Own words……
Thank you again, Diane Skaff of Senior Support Solutions for giving me permission to share answers to frequently asked questions about Geriatric Care Management.    If you live in most cities in Arizona and surrounding areas, I highly recommend Senior Support Solutions.
No matter where you live in the U.S., to find a Certified Geriatric Care Manager, go to the Aging Life Care Association where you will read about the qualifications/training for being a Certified GCM, along with a description of the types of care they can provide.   In addition, all you have to do is type in your zip code to locate GCM's in your area.
"You can't live a great day without doing something for someone who will never be able to repay you."
Author unknown
https://seniorcareorganizer.com/wp-content/uploads/2020/10/iStock-861841640-med.jpg
741
1415
admin
https://seniorcareorganizer.com/wp-content/uploads/2013/05/Logo-for-website-10-20123-300x125.png
admin
2020-10-17 09:45:23
2020-10-18 08:38:44
Don't Make Caregiving an Experiment – There's a Better Way!